 Brisbin Brook Beynon Architects is a full service architectural firm with offices in Toronto and New York. The firm has made its mark both in Toronto and internationally with designs that captivate and inspire. With signature projects recently completed in New York, Los Angeles, Toronto, Helsinki and Moscow, our portfolio of work includes numerous world-class residential projects in the Greater Toronto Area. Our design approach combines a strong sense of place and history with innovation and sustainability.

Our Community stands for something new; a new way of seeing things, doing things, and a new perspective on what some refer to as advertising, but what those who know call connecting. We don't sell. We speak, write and draw. We interpret, design and build. Honestly. Strikingly. Strategically. And in the end, we always create something meaningful. Something that creates dialogue. A moment that stays with you. We invite you to come and see things from our perspective. As long as you're not afraid of new heights. We are Community.

kg&a is an award-winning communications strategy firm. Over the last decade we've earned a reputation as one of the only in Canada specializing in the urban landscape. Our niche focus is design, architecture, interiors, residential and commercial real estate, urban design and economic development. Our approach is unique. We're research obsessed media junkies with backgrounds in journalism, digital media, brand strategy and event programming. We know the landscape inside and out and understand that landing a story is great, but building the story and the brand narrative is better. And we believe that strategy should be invisible – that's why we're the award-winning firm you've never heard of. It's not about us – it's about you. The MBTW Group is an award winning, multi-disciplinary landscape architecture, urban design and community planning firm located in Midtown Toronto. Our design studio, in business since 1975, has provided design consulting services to an international roster of clients in both private and public sectors. Our passion for excellence coupled with the energy of our in-house talent consistently produces high-calibre, custom and forward-thinking design solutions.

U31 is an award-winning interior design firm that collaborates with clients to ensure that truly creative and innovative ideas are realized. The studio—led by creative principals Kelly Cray and Neil Jonsohn —places the client first by respecting individual tastes throughout the design process, with the ultimate objective of both enhancing and elevating their lifestyle experience. From mixed-use development projects, workspaces, to large-scale luxury homes, U31's diverse portfolio of sophisticated hospitality, commercial, and residential work has been recognized throughout North America, the U.K., and the Caribbean.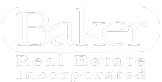 With annual new home sales of over two billion dollars, Baker Real Estate Incorporated is one of Canada's most successful real estate companies. For over two decades Baker has specialized in the project marketing and sales of new home master planned communities, including condominiums, townhomes and single-family homes as well as hotel condominiums and resort properties. The company was formed by Pat Baker and has grown into a prestigious group of real estate professionals, servicing Canada's premier builders and developers in both local and international markets. Baker has offices in Toronto, Montreal , Singapore, Hong Kong and most recently has partnered in (The Canadian Real Estate Investment Centre) CREIC in Shanghai.